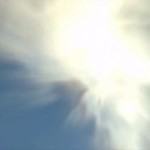 Forgiveness is a funny  word.
For some people, it has difficult associations – perhaps they were told they must forgive as a child, and feel guilty because they can't forgive someone. Certainly it's not something you put at the top of your to-do list or bucket-list. "I must do some forgiving today" isn't something you often hear people say, although it's well-known that not forgiving can cause some really unpleasant health problems, both physical and mental.
The dictionary definition of forgiveness is 'the action or process of forgiving or being forgiven,' which isn't that useful! It helps somewhat when you look at the meanings of to forgive: to stop feeling angry or resentful towards (someone) for an offence, flaw, or mistake; no longer wish to punish someone for an offence, flaw mistake.'  This implies that someone else has done something which has upset you. There are at least two parties involved – you and them.
That's one kind of forgiveness, and it's something that can be done using the Hawaiian forgiveness process known as Ho'oponopono. In many cases, the ho'oponopono process works like an instant charm. In others it takes longer, or needs to be repeated to enjoy the full effect. Whichever way it happens the feeling of relief, release and freedom is just amazing.
The other kind of forgiveness is self-forgiveness  – forgiving yourself for things which you have or haven't done, or should or shouldn't have done. If you find yourself beating yourself up for not being a good parent/child/teacher/sibling, you could do with some self-forgiveness. If you find yourself self-sabotaging – making everything go wrong when there is any danger of success or happiness just around the corner, you probably need to start forgiving yourself.
Once you start to give yourself a break, it's amazing how things can start to fall into place. It's just a question of taking that first step and letting go.
I've been helping people with forgiveness for over 12 years now, using a range of different skills and techniques from coaching to NLP and hypnosis, to Hawaiian Huna, energy work and even body work like cranio-sacral therapy and massage. If you'd like me to help you – whether it's with forgiving someone else or forgiving yourself, please get in touch.