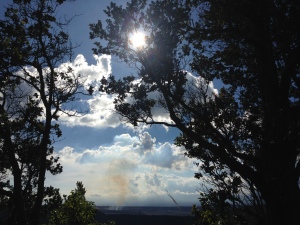 About 3 years ago, I had a dream. I dreamed that I was teaching forgiveness and ho'oponopono (the Hawaii forgiveness process) in a conflict zone or post-conflict zone. In my dream it was Northern Ireland, but it could probably have been anywhere. At the time, my mother was in the last stages of dementia, and I wasn't in the right space to take such a thing on, so I let it rest.
Until now.
This last weekend, I was at the excellent One Woman Conference, run by Dr Joanna Martin. There were some brilliant speakers, including Shaa Wazmund. (If you've never heard her speak before and get the opportunity, then grab it!) I was listening to Shaa, and suddenly had one of those major realisations that are very rare, yet totally transformational. I knew it was a 'biggie', because I started to weep, and my body started to shake. Shaa, by the way, was talking about how she became promoter for the boxer Chris Eubank, so I can't totally blame her for what happened!
I suddenly realised that what I should be doing is teaching forgiveness to anyone who wants to listen. Not just why it's important (many of us get that already) but how to forgive. Because for me, that was always the tricky bit. And then I remembered my dream.
Learning ho'oponopono, which is a Hawaiian process or technique for forgiving others, played a huge part in my recovery from depression. Up until I came across it (which was quite by accident) I had spent years feeling deeply conflicted inside myself. I craved inner peace, although I had no idea what that might look like. I raged about all the things that I thought others had done to me, and all the things that seemed to hold me back from finding real happiness. Once I started to forgive myself and others, I start to heal these old wounds.
Right now, as I write this, I'm still in a kind of shock. I don't know how I will make this happen. Certainly I have all the skills, both as a teacher of ho'oponopono and other self-healing processes which are closely related to it and as a marketeer. But although I know and understand the hows and whys of marketing – I've showed others what to do and how often enough – it's not something I do well myself. And this dream isn't just about giving short talks to a select group of people. Its bigger than that.
So for now I am contenting myself with just telling everyone that I'm looking for any opportunity to teach or speak about Forgiveness and Ho'oponopono (which is the Hawaiian Forgiveness process.)
If you reduce the conflict in yourself, your reduce the conflict you experience in the world. The more of us who are able to forgive, the more likely it is that we find and spread forgiveness in the world, which has a magic all of its own.
If you'd like to know more about ho'oponopono and Hawaiian forgiveness, or you'd like help with conflicts or bitterness in your life, please get in touch.